We've been working hard to help the abused and neglected youth in our community find safe, permanent homes. Here's what we've been up to lately: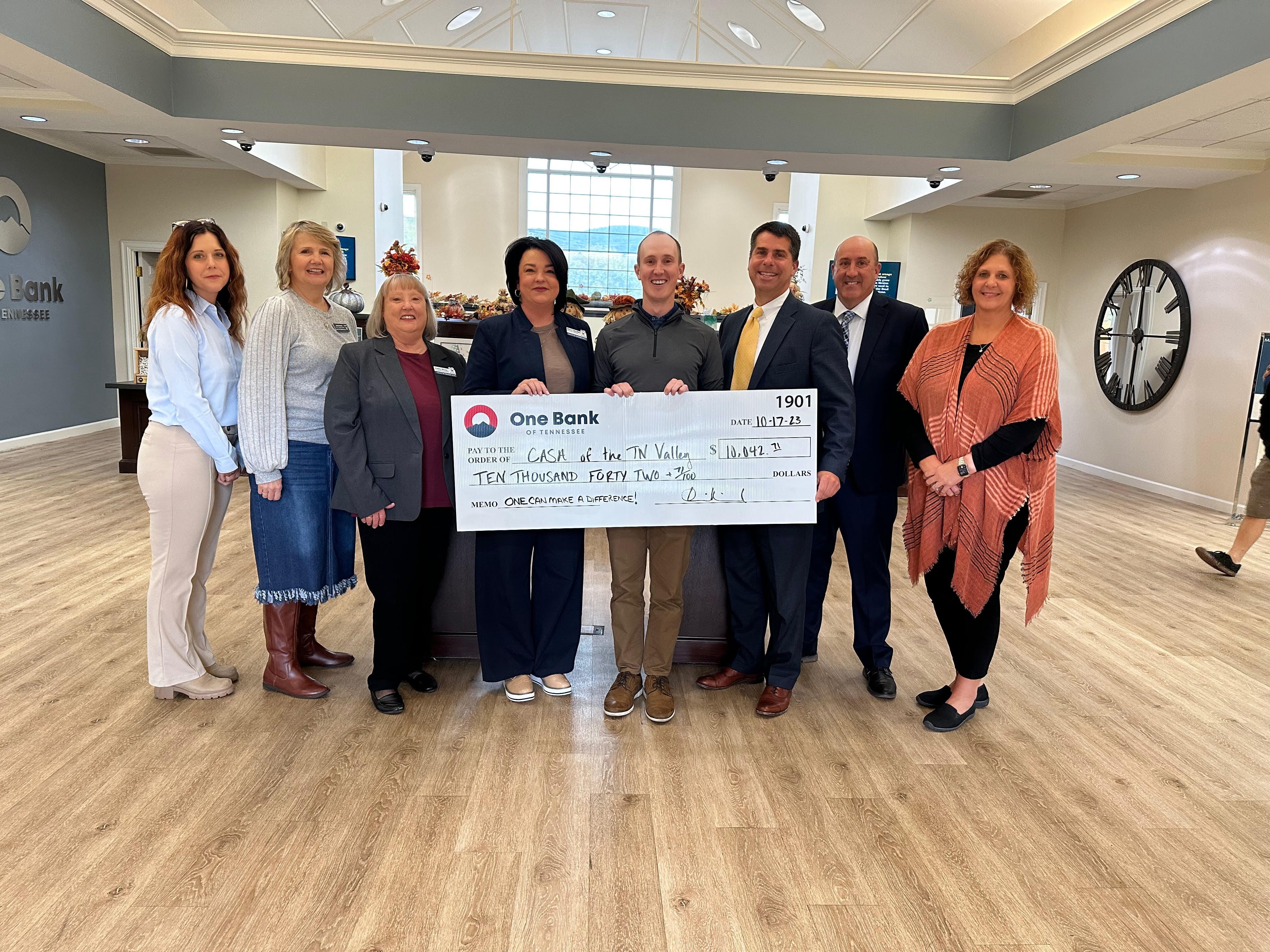 Letter to the Editor
CASA sends thank you to One Bank and customers!!!
Dear Editor,
CASA of the Tennessee Valley would like to thank One Bank for the generous donations to our non-profit organization in October. One Bank in Morgan and Roane counties solicited donations throughout September and received over $10,000 from their customers and local businesses which was passed on to CASA of the Tennessee Valley on Oct. 17.
CASA stands for Court Appointed Special Advocate. CASA volunteers are everyday citizens who have undergone specialized screening and training. These volunteer advocates are appointed by the Juvenile Court Judge to advocate for the wellbeing of children who have been removed from their homes due to parental abuse or neglect. The CASA volunteer thoroughly examines the child's case, knows about various community resources that can help that child and makes recommendations to the court for the best interests of the child. The CASA volunteer is the voice for that child and ensures that the child's wishes and needs are known and addressed throughout the case. That child knows there is one special person whose sole purpose is to help him or her.
All the money raised by One Bank will be used to recruit, screen and train volunteers. The number of children CASA of the Tennessee Valley can help is determined by the number of volunteers our program has. For more information on volunteering, call 865-730-0303; email morgan@casantvalley.org; or visit our website at www.casatnvalley.org. Volunteers must be at least 21 years old and pass a background check.
Kathy Dixon
Morgan County Program Coordinator
CASA of the Tennessee Valley
Photo submitted
From left are Cynthia Davidson (One Bank), Demerius Bunch (CASA), Kathy Dixon (CASA), Sherri Hundley (CASA), Ammon Hitchcock (One Bank), David Kinchler (One Bank), Stephen Byerly (One Bank) and Melody Kees (CASA).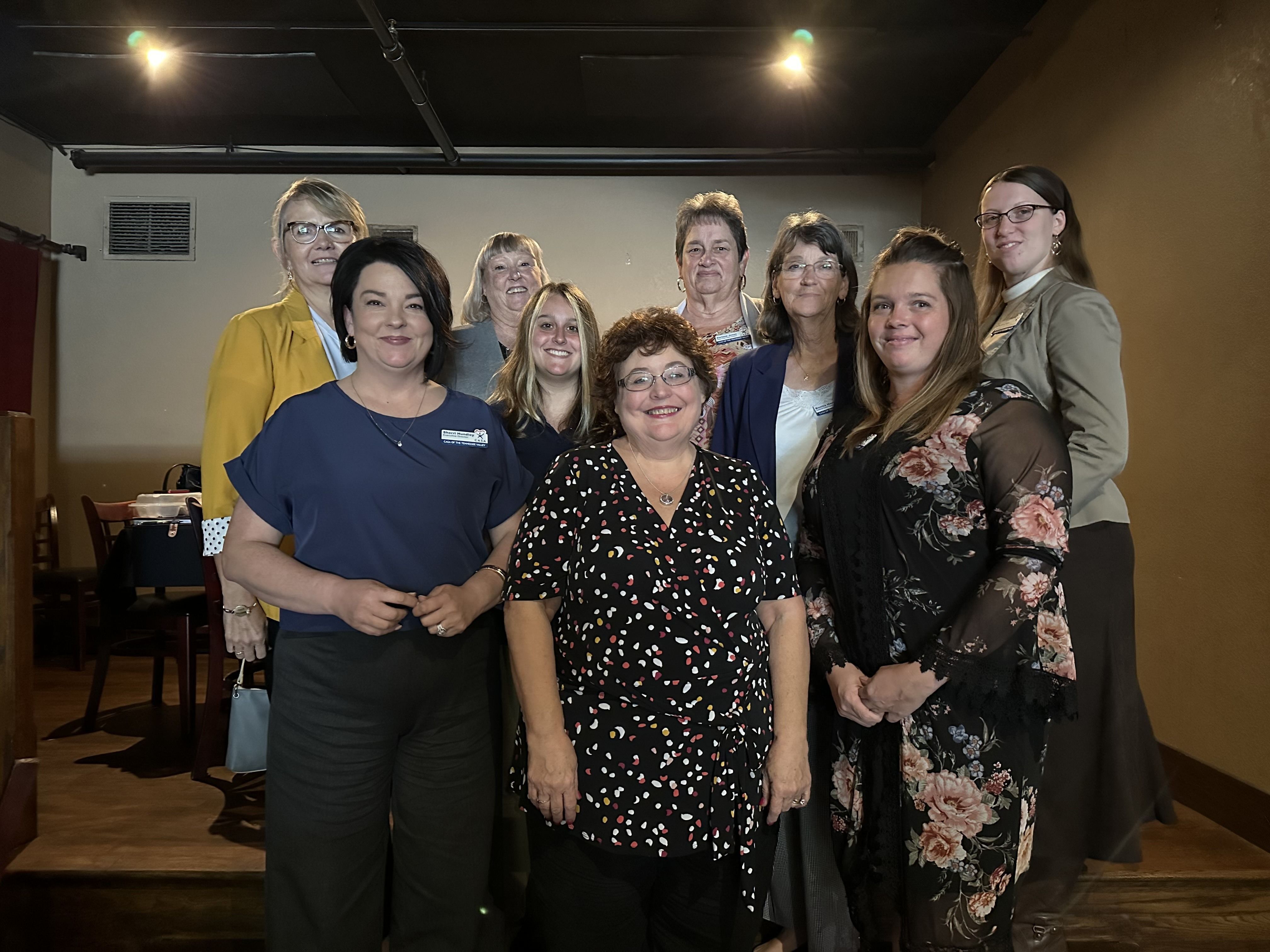 CASA of the Tennessee Valley has wonderful news!!!
We have grown!!!
CASA of the Tennessee Valley has wonderful news! We are now the largest CASA in the state of Tennessee! We have now extended to Putnam, Overton, and Cumberland counties, which will strengthen each of our counties and reach more abused and neglected children in the court system.
Stay tuned for new updates, upcoming events, and more!
Please welcome our new staff members Stephanie Hawkins, Bonita Harger, Darlene Jones, and Ashley Bye!
Welcome to our team!!
Our Vision: Seeing Every Child in a Safe, Permanent Home
CASA Volunteers help change children's lives every day.

Abused and neglected children had a CASA volunteer speaking up for their best interest in the last year.

Children are waiting for a volunteer empowered to find them a safe, loving, permanent home.

Children in safer homes since 1977.
Ryan Dollinger

I would have been lost in foster care without my CASA volunteer.